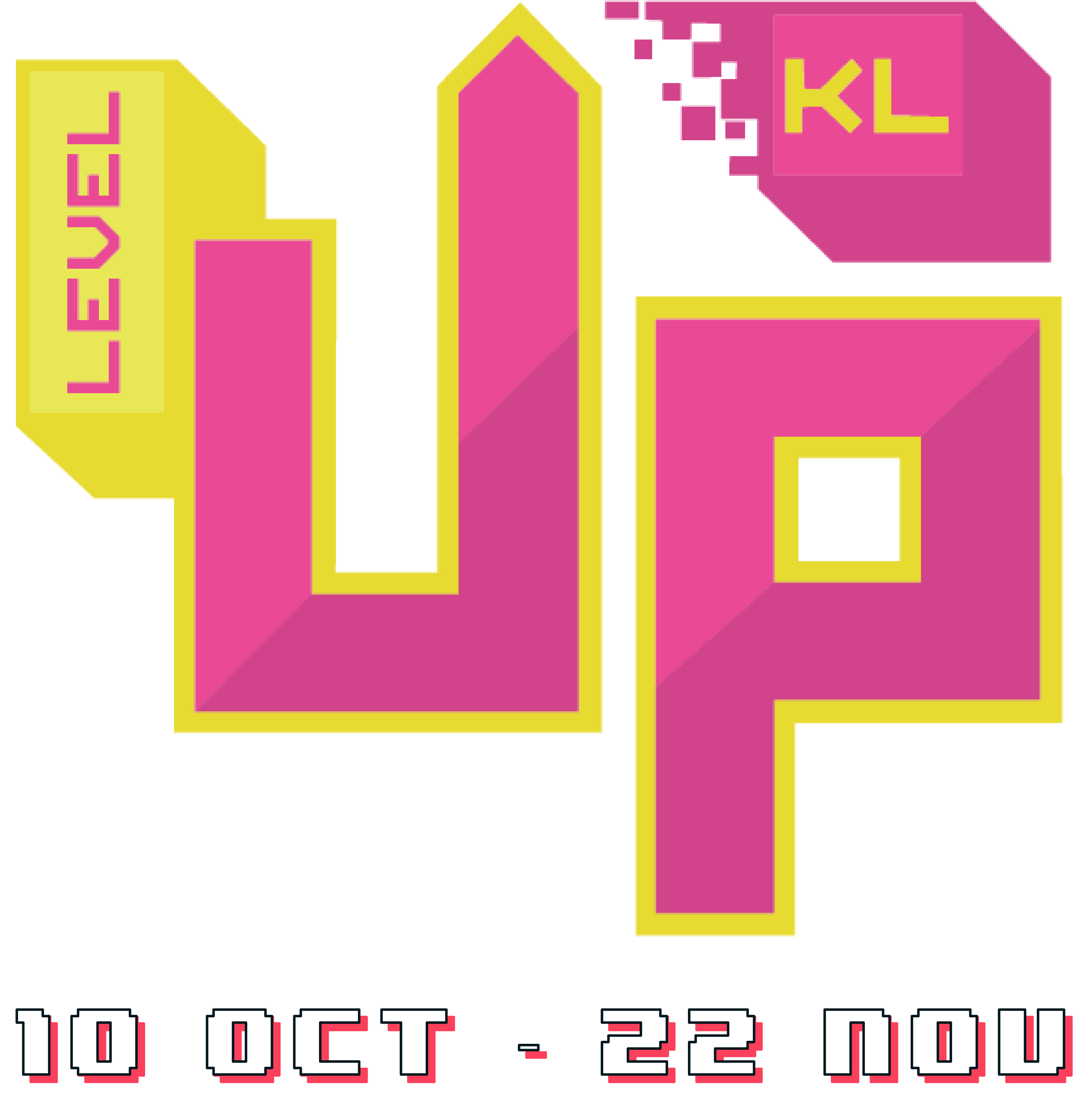 Caption: LEVEL UP KL 2020, Southeast Asia's premier digital games festival, returns with its signature conference. Once more, it highlights new trends for the games industry.
LEVEL UP KL 2020, Southeast Asia's premier digital games festival, returns with its signature conference. Once more, it highlights new trends for the games industry
KUALA LUMPUR, Oct 16 (Bernama) --
Malaysia's highly anticipated digital games event – LEVEL Up KL 2020 – opened the doors to its Industry Conference yesterday, featuring top industry experts who shared on the latest in game development, technology and commercialisation. The Malaysia Digital Economy Corporation (MDEC), together with industry players from the digital games ecosystem, have come together for this annual event and pulled off all the stops to run it virtually for the first time. The conference was met with much anticipation and excitement, and drew attendees from all over the world.
Opening the first day with a keynote address was Brett Bibby, Chief Product Officer, Unity Technologies. His topic of choice: "Building Sustainable Businesses". With the pandemic in full-swing, the games industry is witnessing an unprecedented rise in consumption, making this the perfect time for developers to introduce new offerings to the markets. However, they must also be mindful of how gamers are consuming their products. Instead of just being loud, as is the common trend, Bibby stressed that game developers should focus on building consumers' trust and confidence in their product.
"You don't want everybody in the world to play your game. You want everybody in your audience – the people that you believe this game is right for – to play and positively rate your game. If the customer is clear about what they're getting and you deliver what you've said, even if they don't like it, you've lived up to your end of the bargain. This gives you the right foundation to build a successful gaming franchise," he said.
Driving forward this process is a solid team that works on the game. Drawing from his own experience, Bibby spoke to the importance of bottom-up leadership – a practice that allows team members to take ownership of their tasks. Coupled with the right coaching, it would foster a supportive working environment, a key aspect for video game production.
The first day of LEVEL UP KL 2020 Biz Day also featured action-packed panel sessions from the likes of Lemon Sky Studios, Ubisoft Singapore, Brace Yourself Games, Agate and Nintendo. In the final session, Kamon Yoshimura, Head, Publisher & Developer Relations (Southeast Asia), Nintendo, reaffirmed the ongoing theme of opportunity within the global gaming space.
Reflecting on the growing popularity of the Nintendo Switch handheld gaming device, he added: "According to research, there are about 3 billion gamers on the planet. This is proof of how big the gaming population is on a global basis. This huge audience represents a great opportunity for game developers like you."
It certainly looks like the digital games industry can only continue to climb the ladder as more up-and-coming talents join this industry – either via the many studios that Malaysia now has, or starting up their own studio. As Bibby and Kamon shared, there are so many possibilities to consider and engage with in the digital games industry.
Join us today to hear another address by industry stalwarts from Valve Technologies and panellists speak on video games investments, mentorship in the industry as well as how gaming is making the world better for the future.
To find out more about LEVEL UP KL 2020 and register for its events, log onto
www.levelupkl.com
.
About LEVEL UP KL 2020
In five short years, LEVEL UP KL has become Southeast Asia's premier industry event for game developers. With the objective of bringing together both local and international players to the regional game development scene in Southeast Asia, it is the platform for industry players to interact, learn and share knowledge!
Last year, over 1,700 game developers and key ecosystem players got together to celebrate the power of digital games. For 2020, it will be even bigger and better as it celebrates everything that make video games awesome. Its aim is to bring together the regional community that truly believes digital games are an important cultural force! This year brings a number of firsts for LEVEL UP KL – among them, the most impactful are how this event is now fully virtual and it will be running over two months.
About Malaysia Digital Economy Corporation (MDEC)
Malaysia Digital Economy Corporation (MDEC) is a government agency under the purview of the Ministry of Communications and Multimedia Malaysia entrusted to lead Malaysia's digital economy forward. Incorporated in 1996 to oversee the development of the MSC Malaysia initiative, MDEC's primary mandate today is to accelerate the growth of digitally-skilled Malaysians, digitally-powered businesses and digital investments in Malaysia. MDEC is focused on creating inclusive, high-quality growth through the nationwide digitalisation initiatives that are in line with the Government's Shared Prosperity Vision 2030 and firmly establishing Malaysia as the Heart of Digital ASEAN.
#LetsBuildTogether #DigitalMalaysiaForward
To find out more about MDEC's Digital Economy initiatives, please visit us at
https://mdec.my/
or follow us on:
Facebook:
https://www.facebook.com/MyMDEC/
Twitter:
@mymdec
Source: Malaysia Digital Economy Corporation (MDEC) FOR MORE INFORMATION, PLEASE CONTACT:Name: Victor YapMalaysia Digital Economy Corporation (MDEC)Tel: +6016-391 5839Email:victor.yap@mdec.com.my

--BERNAMA