OPERION ECOMMERCE & SOFTWARE HONOURED AS RESILIENCE AND SUSTAINABLE SME COMPANY IN THE YEAR 2022 BY INDUSTRY
Thursday 16/03/2023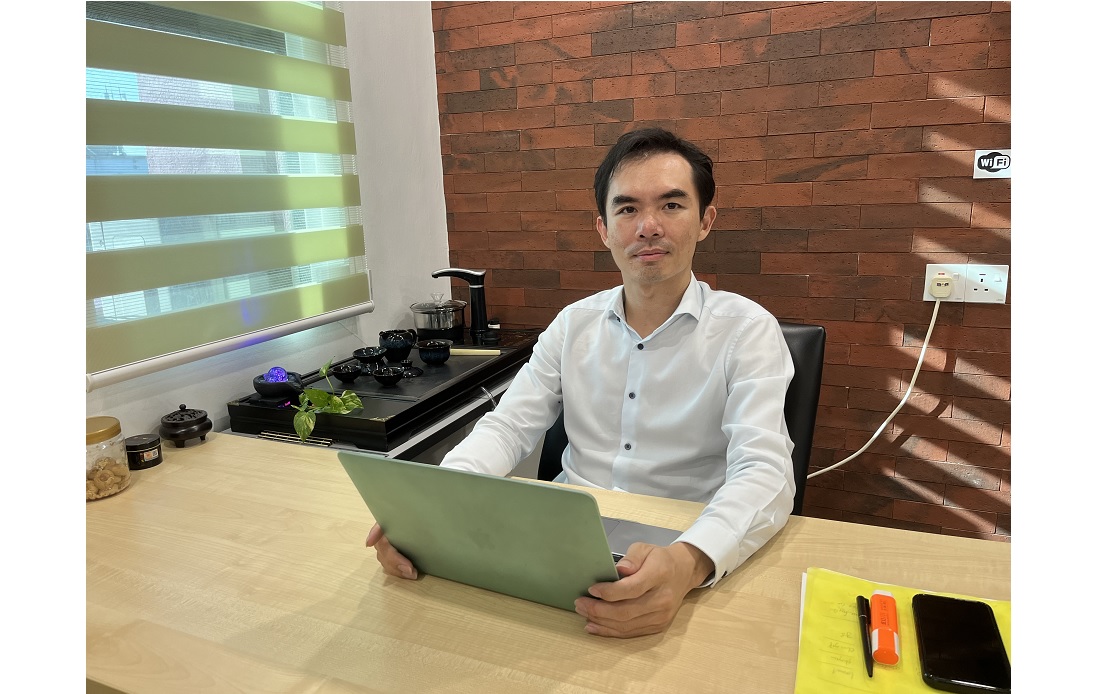 CAPTION: Lukas Tan, Operion Ecommerce & Software's Chief Executive Officer
KUALA LUMPUR, March 16 (Bernama) -- Operion Ecommerce & Software Sdn Bhd recollecting its achievements as emerging, resilience and sustainable SME company in the year 2022 by the industry.

Yayasan Usahawan Malaysia, the industry organizer of SME and Entrepreneurs Business Award (SEBA) recognises meritorious small and medium-sized enterprises (SMEs), enterprises, and entrepreneurs in Southeast Asia. Operion Ecommerce & Software was awarded "The Best Solution Provider in Software & Technology." The award with theme, 'RISE UP' significantly recognizes the resilience in entrepreneurs during this elongated Covid-19 crisis.

Precisely, the company re-emerged and was awarded "The Emerging SMEs in Year 2022" during The Golden Bull Award. The organizer, Business Media International, a B2B publisher with brands such as SME Magazine, HR Asia, Capital Asia, World Halal Business, and SME100 organizes The Golden Bull Award, yearly. Through its prestigious recognition, the award was pertaining to quality and trust of the winners.

While, Junior Chamber International Malaysia (JCIM), organizes Sustainable Development Award (SDA). The objective of the JCIM SDA is to recognize companies and organizations that have organized projects that help advance a total of seventeen United Nation Sustainable Goals (UNSDG).

Operion Ecommerce was officially listed under education category and successfully chosen as "The Top 10 Finalist of SDA Award" among more than two hundred participants from government sectors, private companies, and Non-Governmental Organisations, respectively.

The complete list of awards is as follows:

• The SEBA Award 2022, The Best Solution Provider in Software & Technology – 26th March, 2022

• The Golden Bull Award 2022, The Emerging SME – 5th August, 2022

• JCIM-UN Sustainable Development Goal Award 2022, Top 10 Finalist – 17th September, 2022

• Penang State Government, Grant Award for Penang Internship/Talent Subsidy Programme 2022
– 24th June, 2022

Lukas Tan, Chief Executive Officer of the company said, "We are honoured to have been recognized by the industry as an emerging, durable, and sustainable company during this trying time. And proud to be able to contribute in several ways to the industry and the country providing software solution to the SMEs, as well as enabling internship, part-time and full-time work to the community via our digital job skilling programmes. These achievements were made possible by our teams' deep industry knowledge and ongoing commitment to excellence, innovation, and customization. We would like to thank our clients for their continuous support and share these successes with them, as we continue to work towards realising our strategic plan into the ASEAN neighbourhood."

Swift and resilient in the face of pandemic and a global crisis. The company able to adapt and meet the demands of the new market as customers moved from the physical space to the digital market place. Becoming more flexible as employees shifted to working remotely or virtually away from office and indoor.

Operion Ecommerce showcased another year of excellence which contributed to the dynamism and growth of the markets through a continued commitment to customer-focused products and services, embedding innovation which aims to help entrepreneurs as well as B40 community achieve financial resilience and generate sustainable income through job opportunities and training on entrepreneurship. On the same note, the company has been entrusted by Penang state government to become partner in their talent pool programme to support local and MNCs attract 150,000 skilled knowledge workers over the next five years.

About Operion Ecommerce & Software Sdn Bhd

Operion started business operation in the year 2007, hence it has more than 16 years of vast market experience and knowledge. And has served nearly 1,000 companies over the years as clients and on various projects respectively in Malaysia, Singapore, Auckland, China, Hong Kong, Thailand, Cambodia, Nigeria and the Bahamas.

Based in Butterworth, Penang of Malaysia located at 2nd Floor, 7323, Jalan Raja Uda, 12300 Butterworth.

The company has been founded by Lukas J. Tan, a technopreneur successfully injecting creativity and innovation in system implementation for the clients. Lukas J. Tan, has developed customized apps and systems which include marketplace software applications, classified system, job portals, and CRM system respectively.

The company specializes in Domain Expertise such as supply chain technology, fintech, insurtech, gamification, DevOps, HRTech, data analysing & analytics, smart retail technology (R&D stage) and blockchain (R&D stage) respectively. And helping SMEs via digital optimization such as digitization & simplifying SOP, real-time tracking, reducing communications breakdown, maximizing production & efficiency, automating KPI measurement and creating sustainable workflow.

The company has been supporting local colleges and universities in the north region providing free technical advices to lecturers and sharing experiences with the students during workshops as a matter of social responsibility. On the same breath, Operion Ecommerce & Software has been hiring IT talent as intern, part-time, contract and full-time staff irrespective of their academic level.

Website:
https://www.operion.com.my
SOURCE: Media Mate Consultancy

FOR MORE INFORMATION, PLEASE CONTACT:
Name: Lukas Tan
Chief Executive Officer
Operion Ecommerce & Software Sdn Bhd

Email: info@operion.com.my

--BERNAMA